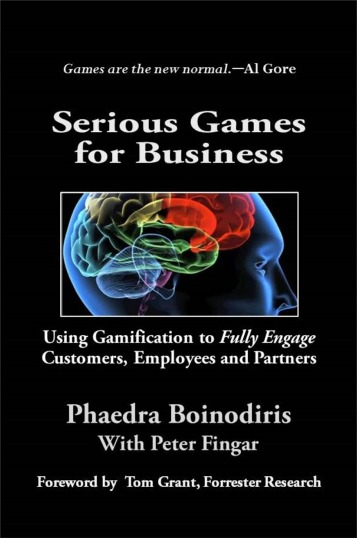 Available from Amazon.
Buy the book at an introductory discount from Amazon via our affiliate, Bizanalyst.
Ships directly from our warehouse.
Kindle edition here.

Using an innovative multimedia format, this book turns the inevitable alphabet soup of gamification terms into a gourmet delight with true business substance. Readers will no doubt find themselves exploring the book's concepts through the 60+ videos, articles and lectures cited with tiny URLs and smart phone QR Codes, all of which jump off the printed page to provide further insights from recognized experts.

In the business world, gamification has typically leveraged badges, points and leaderboards in the hopes of engaging people. This falls far short of the potential of what gamification can do for businesses. On one end of the spectrum, businesses can use game design techniques in ways that are not overtly game-like to fully engage customers, partners, and employees. When well implemented, gamification can transform a work culture by cultivating deep emotional connections, high levels of active participation, and long-term relationships that drive business value. On the other end of the spectrum, businesses can utilize strategy games, simulation games, and role-playing games as means to teach, drive operational efficiencies, and innovate.

In this book you will explore the many aspects of using gamification in business and find case studies describing how organizations have embraced social collaboration using playful design to reap tremendous value.

Don't just read this book-experience it!
________________________________________________

About the Authors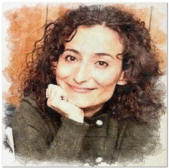 Phaedra Boinodiris is a Serious Games Program Manager at IBM where she is crafting IBMís serious games strategy for the public sector including government entities, education, and healthcare. She is the founder of the award-winning INNOV8 program, serious games designed to teach business process management. INNOV8 is being used in over 1,000 schools worldwide, and is now available for public consumption. She also produced IBMís first Smarter Planet game, CityOne, a city simulation that shows how companies can evolve and compete by solving real-world business, environmental and logistical problems with industry and software solutions. Boinodiris was honored by Women in Games International as one of the top 100 women in the games industry. She co-founded WomenGamers.Com, a popular womenís gaming portal on the Internet and started the first scholarship for women to pursue degrees in game design and development in the U.S. Boinodiris received her MBA and her Bachelors in Math and Comp Science from the University of North Carolina at Chapel Hill.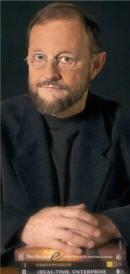 Peter Fingar, Executive Partner in the business strategy firm, Meghan-Kiffer Research, is an independent analyst, author, management advisor, and one of the industryís noted experts on business process management. Peter has been providing leadership at the intersection of business and technology for over 40 years. Peter is widely known for helping to launch business process management (BPM) with his book, Business Process Management: The Third Wave. He is a sought-after keynote speaker and his latest of 15 books include, Business Process Management: The Next Wave, about the use of distributed intelligence in business; and Smart Process Apps: The Next Breakout Business Advantage. As a former CIO and college professor, Peter is equally comfortable in the boardroom, the computer room or the classroom. Peter has taught graduate computing studies in the U.S. and abroad. He has held management, technical and advisory positions with GTE Data Services, American Software and Computer Services, Saudi Aramco, EC Cubed, the Technical Resource Connection division of Perot Systems and IBM Global Services. www.peterfingar.com

Serious Games in Less Than a Minute
Foreword by Tom Grant (Forrester Research)

Itís difficult to calculate the return on investment (ROI) for serious games because it falls into the category of ROI so big, youíre unlikely to believe the number I give you. But itís still a big number, even if it causes brows to furrow and eyes to squint.

Serious games are different from other interactions, which is basically the point. We might be more careful listeners when we interview potential customers about software requirements, or provide greater transparency when making critical city budget decisions, or write better prose when weíre crafting marketing materials, or think more creatively when plotting corporate strategy. However, these steps provide marginal improvements, at best. When Reed Elsevier, the city of San Jose, IBM, and ConAgra invested in serious games, they were looking for returns that were a lot more than just marginal.

By changing the rules that govern our relationships with customers, co-workers, citizens, students, and other people, we not only get better results, but often different types of results. Writing down what the customer wants in a new product is necessary, but not sufficient. Having an epiphany about why the customer wants something, that quicksilver moment when you can see through another personís eyes, has far greater value. That's why the companies mentioned above turned to gamification to fully engage their customers, employees and trading partners.


Tom Grant
Senior Consultant at Cutter Consortium, and
Fmr. Senior Analyst at Forrester Research
______________________________________________

Table of Contents