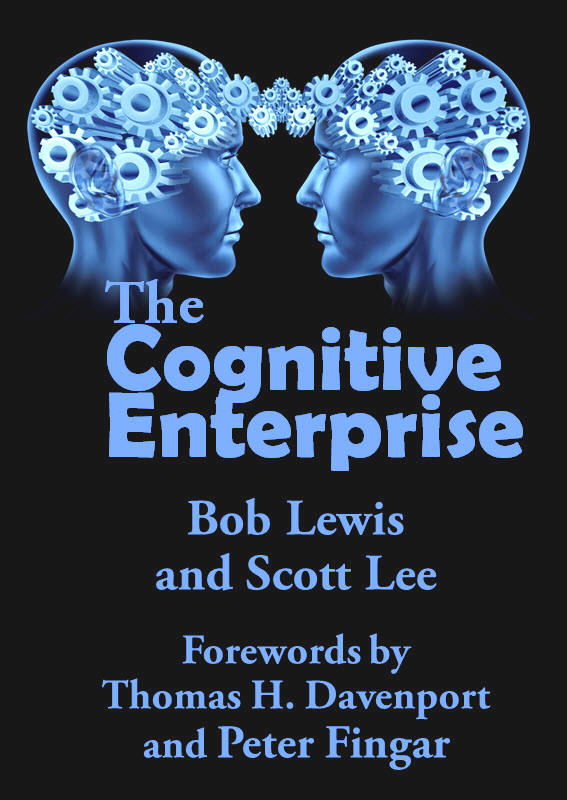 The Print Edition is available from Amazon.
The Kindle Edition is available from Amazon.
The Print Edition is available from Barnes&Noble.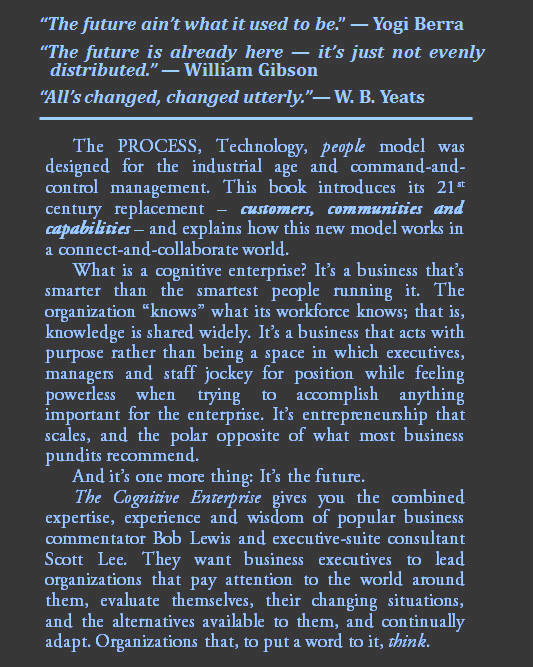 Table of Contents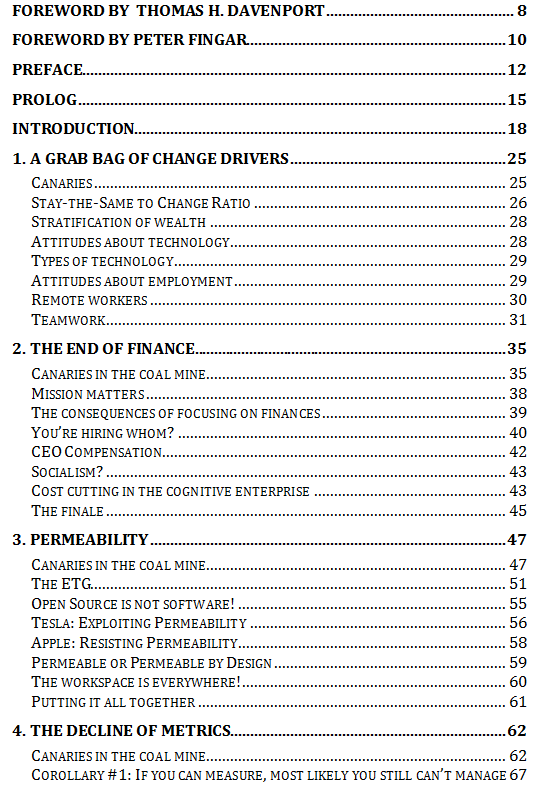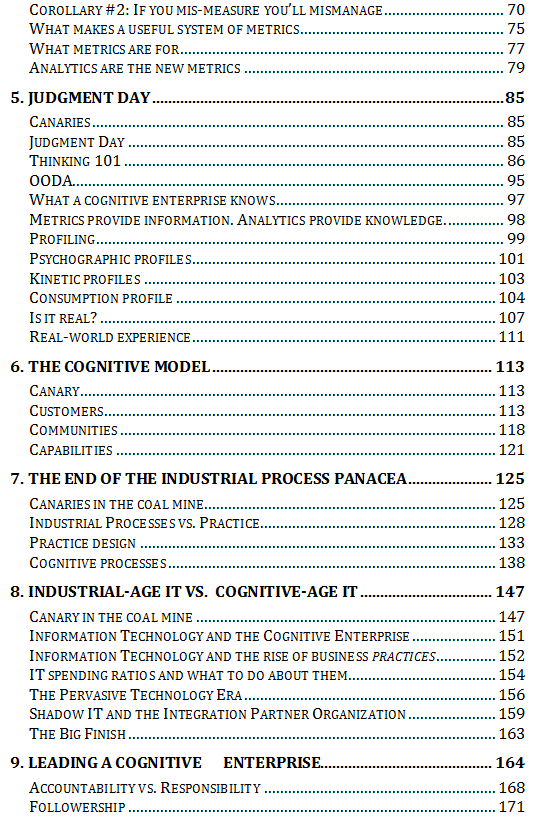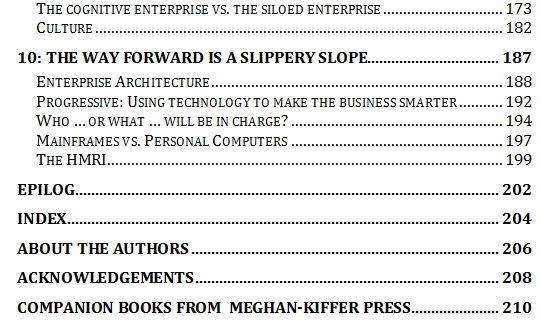 Examples of Some Unconventional Ideas ...
There seems to be a law of human nature that establishes "us-ness" and "them-ness" in business by measuring the distance between us on the org chart. The org chart serves one more purpose. In a rough, ready, inexact way it describes the enterprise's pecking order – the company's power structure and relationships. We'll have more on org charts in the chapter on leadership. For now, recall our goal of making the enterprise more cognitive. Apply to this goal the distrust that's a natural consequence of having a traditional org chart.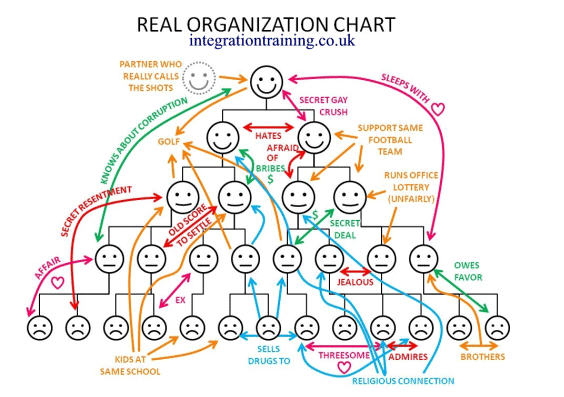 Making the best decisions about the most important subjects requires wisdom, which depends on good judgment, which in its turn requires knowledge, built on information, which is obtained by analyzing data.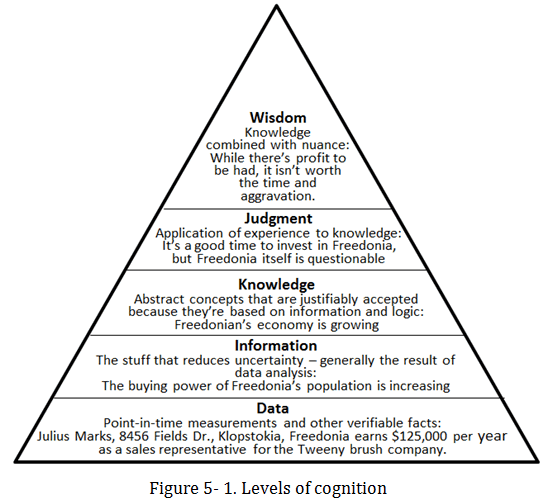 And we point readers to sources of additional unconventional information for key topics.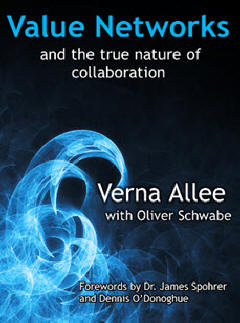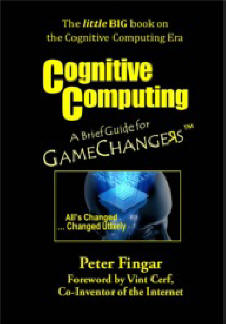 www.mkpress.com/vn www.mkpress.com/cc
Forewords by ...
Thomas H. Davenport
Distinguished Professor of IT and Management, Babson College
Co-Founder and Research Director, International Institute for Analytics, Research Fellow, MIT Center for Digital Business
Senior Advisor to Deloitte Analytics, and author of Thinking for a Living and Competing on Analytics. www.tomdavenport.com
Peter Fingar
Management advisor, keynote speaker, and former CIO and college professor with 35 years of leadership experience at the intersection of business and technology. Author of Cognitive Computing: A Brief Guide for Game Changers, and 23 more books including the seminal book, Business Process Management: The Third Wave. www.peterfingar.com
About the Authors
Bob Lewis is well-known in business and information technology circles as a prolific and unconventional commentator on business strategy and organization, information technology organizations and what makes them tick, how businesses should use and think about technology, and, most important, leadership and business change.
Before becoming a consultant and industry commentator he did real work in real corporations. Since then his consulting has taken him into dozens of businesses of all sizes, industries and styles, where he has provided advice and guidance on issues ranging from incremental improvements to organizational effectiveness to planning and organizing all-encompassing enterprise transformations.
He's the author of eleven books and more than 1,500 columns on these and related subjects.
Currently, Mr. Lewis is a senior principal consultant with Dell Services Digital Business Consulting group, where he heads its next-generation IT community of practice.

Scott Lee is a technologist, entrepreneur and change agent. As a technologist, he frequently teaches organizations of all sizes how to apply technology to differentiate from their competition. His expertise in digital technology is evident in dozens of venues such as college campuses, healthcare facilities, sports stadiums, online banks and vehicle telematics.
As an entrepreneur, he developed a utility computing model within a large telecommunications data center that is now a standard for the Telco's private cloud operations. As a change agent, he has helped organizations move from rigid deployment models to agile methods that enable continuous integration and deployment.
When he's not challenging business leaders to embrace change, he can be found fidgeting with new technology or observing its use within our culture.
Mr. Lee is the professional services practice lead for enterprise architecture within Dell Services Digital Business Consulting group, where he advises on the development of advanced business consulting services.