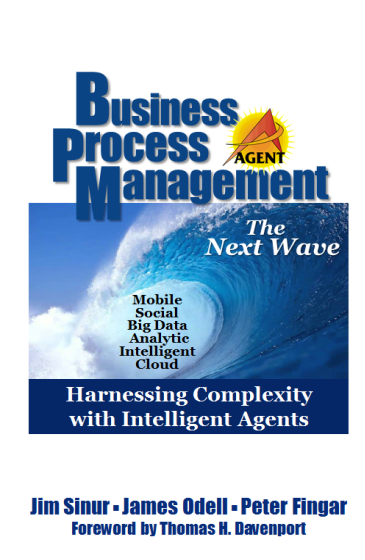 Available at Amazon
Discounted at Amazon via Bizanalyst
Quantity discounts available: Email us for quote.

Technology marches on, bringing new dangers --and new opportunities.
As social, mobile, big data, predictive analytics, the Internet of Things, and cloud computing are baked into more and more business processes, they will rapidly reshape how business gets done today and tomorrow. Today companies are struggling to come to grips with the nexus of these forces that equals complexity of an unprecedented scale.
Business Process Management (BPM) has successfully delivered benefits over a long period of time and continues to do so, but as process scopes expand to meet the nexus of forces, BPM needs to be enhanced and extended in order to tame the complexity. The idea of having all the intelligence centrally managed and delivered is a challenging, if not impossible outcome. This book strives to provide insights and outline strategies for transforming current BPM approaches and technologies by harnessing distributed intelligence in the form of intelligent agent technology.
Agent-oriented BPM (aoBPM) will allow BPM to take on all of what is expected of it as organizations accelerate growth and connect better with their customers, while providing greater agility and near real-time responses. The book provides a starting point that will help you know what is coming, and how to think about addressing it. It's about your organization's journey with what BPM has grown up to be for the future --and the future is now; it's just not evenly distributed!
Some Quick Snapshots
Quick overview of the book by Jim Sinur

Jim Sinur Interview with Peter Schoof at BPM.com (here)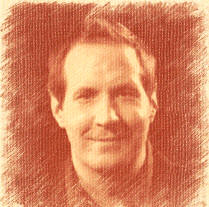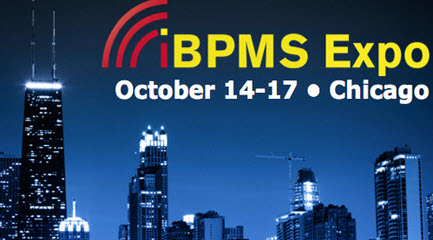 See both Jim and Peter at the 2013 iBPMS Expo
__________________________________
What is Intelligent Agent Technology?
To harness the rising complexity for strategic competitive advantage, smart companies will demand smart processes that go far beyond today's typical business rules engines. But "smart" doesn't mean some Orwellian thinking machine; it means intelligent agent technology.

What's an agent? Backing away from technology for a moment, the everyday term, agent, provides a starting definition: "one who acts for, or in the place of, another." A software agent is a software package that carries out tasks for others, autonomously without being controlled by its master once the tasks have been delegated. The "others" may be human users, business processes, workflows or applications-- and other agents. A basic software agent stands on three pillars, three essential properties: autonomy, reactivity, and communication ability. The notion of autonomy means that an agent exercises exclusive control over its own actions and state. Reactivity means sensing or perceiving change in their environment and responding. And, even the most basic software agents have the ability to communicate with other entities: human users, other software agents, or objects.

Add to this definition the ability to plan and set goals, to maintain data and data models (often called "belief models" in academic literature) to reason about the actions of itself and other agents (including humans), and the ability to improve its knowledge and performance through learning, you then have the core ingredients of an "intelligent agent." An intelligent agent represents a distinct category of software that incorporates local knowledge about its own and other agents' tasks and resources, allowing it to operate autonomously or as a part of a community of co-operative problem solvers (including human users), each agent having its own roles and responsibilities.

Intelligent agents can facilitate the incorporation of reasoning capabilities (e.g., encapsulation of business rules within agents). They permit the inclusion of learning and self-improvement capabilities at both infrastructure (adaptive routing) and application (adaptive user interfaces) levels. Intelligent user interfaces (supporting task-centered user interfaces and intelligent assistance to end users) can be a boon to productivity in a complex world of multi-company business processes. With the complexity of tasks inherent in multi-company business processes, we will certainly need a little help from our knowledgeable friends, intelligent software agents. Intelligent agents are able to create and launch their own agents --agents can carry out tasks for other agents. In fact, some agents can learn, adapt, and act on their own behalf.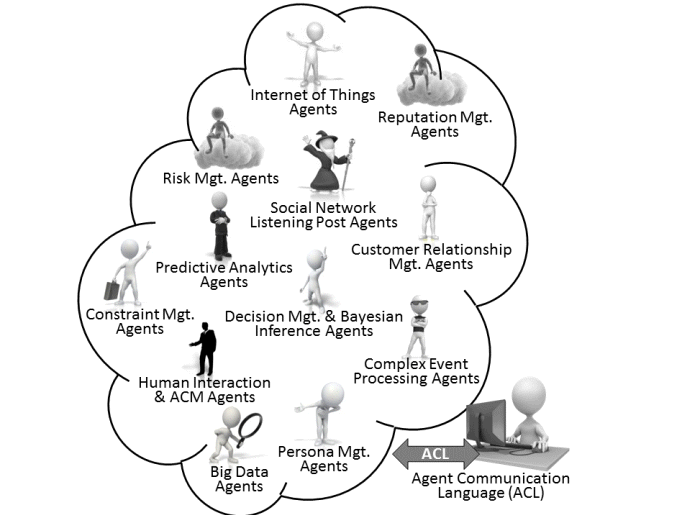 Because an agent is "something that acts," it is fundamentally about processing--as well as enabling the processes of others. Agents can be integrated into BPM frameworks that contain, in one package, specific problem-solving functions, data and control. Intelligent agents support a natural merging of BPM and knowledge-based technologies.
Decades ago, in 1990 to be precise, I coauthored an article, "The New Industrial Engineering: Information Technology and Business Process Redesign," in the Sloan Management Review. A little later that same year, another (more revolutionary and not surprisingly, more popular) article by Michael Hammer, "Reengineering Work: Don't Automate, Obliterate" appeared in the Harvard Business Review. These writings seeded a new wave of process innovation and radical business process reengineering (BPR) that led to a movement in which companies downsized, rightsized, outsourced and restructured their work—all with some help from information technology.
But BPR was only one shot in a broader wave of business transformation. In 2003, Howard Smith's and Peter Fingar's book, Business Process Management: The Third Wave put IT at the core of business process change. It announced a new era of business process management (BPM) that gave greater control over IT-driven process change to business people, changing the role of the IT organization. The third wave was built to optimize change, and even today there are few higher goals of organizations today than achieving agility.
Much of my work since the BPR focus has involved applying technology to knowledge management and analytics. Indeed, as Sinur, Odell, and Fingar note in this book, "Technology marches on." The complexity of business processes has grown exponentially, the amount and complexity of data has grown even faster, and new technologies are needed to master this environment.
We need to connect the dots among BPM, knowledge management, and analytics, especially in a world in which mobile and social technologies have transformed how people work and live. The authors argue that intelligent agent technology is now needed to manage the new complexities going forward.
Agent technology holds great potential. It embeds smart decision-making into the core of business processes, and allows the efficiency, flexibility, and customization that customers want from organizations today. I believe the authors are setting the stage for the next wave of BPM a wave that you cannot afford to miss.
Go forth and learn to surf it!
Thomas H. Davenport
Distinguished Professor of IT and Management, Babson College
Co-Founder and Research Director, International Institute for Analytics
Research Fellow, MIT Center for Digital Business
Senior Advisor to Deloitte Analytics
_____________________________________________
Table of Contents
FOREWORD
PREFACE
1. PREAMBLE: THE FUTURE AIN'T WHAT IT USED TO BE
TODAY'S STATE OF THE BUSINESS
FULL STEAM AHEAD
EXPONENTIAL CHANGE
COMPLEXITY, COMPLEXITY
2. TECHNOLOGY MARCHES ON
FOCUSING ON STRATEGIC BPM
COMPLEXITY BUSTERS
COMPETING FOR THE FUTURE
3. BPM-THE NEXT WAVE
THE FIRST WAVE: TQM
THE SECOND WAVE: BPR
THE THIRD WAVE: BPM
CONCLUSION
4. THE ERA OF SMART PROCESSES
CORE iBPMS COMPONENTS
MEASURING PROCESS INTELLIGENCE FOR BPM
CUMULATIVE PROCESS INTELLIGENCE QUOTIENT (CPIQ)
TRADITIONAL BUSINESS OPERATIONS
A HYBRID PROCESS-DRIVEN APPLICATION
SMART MEDICAL PROCESS RATED ON THE CPIQ
SMART RETAIL PROCESS MEASURED ON THE CPIQ
TOMORROW'S aoBPM
5. THE NEXT WAVE: AGENT-ORIENTED BPM
APPLYING AGENT TECHNOLOGY TO BPM
BASIC AGENT-ENHANCED BPM
6. AGENT TECHNOLOGY OVERVIEW
WHAT IS AN AGENT?
THE BASIC PROPERTIES OF AGENTS
TO USE AGENTS OR NOT
COLLABORATE, COLLABORATE
REFERENCES
7. THE EVOLUTION OF BUSINESS SYSTEMS
AND PROGRAMMING APPROACHES
EVOLUTION FROM MONOLITHIC TO AGENT PROGRAMS
SERVICES EVERYWHERE
DECENTRALIZATION AND SELF-ORGANIZING
REFERENCES
8. AGENT TECHNOLOGY USES
AGENTS IN EVERYDAY LIFE
AGENT-BASED MODELS (ABM)
BENEFITS OF AGENT-BASED MODELING.
BEYOND ABM: REAL-WORLD EXECUTION
PAINTING TRUCKS AT GENERAL MOTORS
DYNAMIC SCHEDULING
OTHER AGENT-BASED USES
SO, WHY USE AGENTS?
SOA, BPM, AND EDA
THE BOTTOM LINE
REFERENCES
9. ORGANIZATION AND COORDINATION OF WORK
COORDINATION
AGENT COMMUNITIES
ROLES
COMMUNITIES AS SOCIAL STRUCTURES
POLICIES
PROBLEM SOLVING AND DISTRIBUTED PROBLEM SOLVING
CONCLUSION
REFERENCES
10. AGENT-BASED MANUFACTURING: A CASE STUDY
INTRODUCTION
AN AGENT-BASED SOLUTION
THE AMIS AGENTS IN MORE DETAIL
ADAPTATION IN NATURAL SYSTEMS
SEVEN-STEP NEGOTIATION PROCESS
SUMMARY FOR AGENT-BASED MANUFACTURING CASE STUDY
CONCLUSION
ACKNOWLEDGMENTS
REFERENCES
11. aoBPM: GETTING THERE
A FULL-LIFECYCLE SOLUTION DEVELOPMENT PROCESS
ONTOLOGY-BASED DOMAIN MODELS
ARCHITECTURE IS THE KEY TO AGENT-ORIENTED DEVELOPMENT
FRACTAL ENTERPRISE: CAN UML OR BPMN MODEL A CLOUD?
THE CURRENT STATE OF BUSINESS
FRACTAL ENTERPRISE ARCHITECTURE
THE GREAT DANCE OF BUSINESS
OH MY!
MASTERING aoBPM
CONCLUSION AND NEXT STEPS
REFERENCES
INDEX
__________________________________________
About the Authors
JIM SINUR is an independent thought leader in applying business process management (BPM) to innovative and intelligent business operations (IBO). His research and areas of personal experience focus on business process innovation, business modeling, business process management technology (iBPMS), process collaboration for knowledge workers, process intelligence/optimization, business policy/rule management (BRMS), and leveraging business applications in processes.
During his 20 years as Vice President at Gartner, Mr. Sinur was critical in creating the first Hype Cycle and Maturity Model, which have become a hallmark of Gartner analysis, along with the Magic Quadrant. He has been active in the rules, data and computing communities, helping shape direction based on practical experience. Mr. Sinur has vertical industry experience on the in-vestment and operational sides of the insurance and financial ser-vices.
Prior to joining Gartner, Mr. Sinur was a director of technologies with American Express, where he worked on a large, industrial-strength, model-driven implementation of a business-critical merchant management system. This system is still active in the merchant retention and support functions for American Express. His responsibilities there included architecture, advanced development technologies and data/database administration.
Before American Express, Mr. Sinur worked for Northwestern Mutual Life for 18 years, where he was involved in leading-edge projects like the Underwriting Workbench that employed many new and emerging methods and technologies. This was after he was involved with building and re-architecting many major applications on the investment and annuity side of NML's business. jimsinur.blogspot.com
JAMES J. ODELL is a consultant, writer, and educator in the areas of agent-oriented and object-oriented systems, methodology, business process management (BPM), data and metadata modeling, applied ontology, metadata-driven service-oriented architecture (SOA), event-driven development (EDA/CEP), and complex adaptive systems (CAS).
Throughout most of his forty-year career, Mr. Odell has been heavily involved in developing better methods to understand, communicate, and manage system requirements. In the mid 70s, he became one of the early innovators of data modeling and information engineering methodologies. In the early 80s, he was the principal consultant for KnowledgeWare, and James Martin Associates, where he pioneered and taught the concepts of data modeling, information strategy planning, and CASE technology application. In the late 80s, he became one of the first practical implementers of object-oriented analysis and design. Now working with the OMG and other major methodologists, he continues to innovate and improve development methods and techniques. In particular, he has been the chair of the OMG's Analysis and Design Task Force for 16 years and has participated in the development of standards such as UML, SoaML, SysML, Ontology Definition Metamodel (ODM), Agent Metamodel and Profile (AMP), and others. (The Activity Diagram was one of his primary contributions to UML.)
Most recently, Mr. Odell is involved in a mixture of ontology, metadata and metadata repositories, complex-event process (CEP), BPM, agent-based and complex adaptive systems--and their application to business systems. He is now participating in designing and building next-generation systems that enable their customers to dynamically manage multiple resources in changing and unpredictable environments. These systems serve several application areas, such as managing resources for inventory, manufacturing, call centers, green environments, financial application, and various large US Government projects.
Mr. Odell conducts seminars and workshops and provides consulting to major companies worldwide. He has coauthored five books with James Martin and published by Prentice-Hall. Additionally, he has co-edited five books on the topic of Agent-Oriented Software Engineering (AOSE) with Springer-Verlag. In additional, Mr. Odell has published many articles and papers. For more information on these publications, visit http://www.jamesodell.com

Peter Fingar, Executive Partner in the business strategy firm, Meghan-Kiffer Research, is one of the industry's noted experts on business process management, and a practitioner with over forty years of hands-on experience at the intersection of business and technology.
As a former CIO and college professor, Peter is equally comfortable in the boardroom, the computer room or the classroom. Peter has taught graduate computing studies in the U.S. and abroad. He has held management, technical and advisory positions with GTE Data Services, American Software and Computer Services, Saudi Aramco, EC Cubed, the Technical Resource Connection division of Perot Systems and IBM Global Services.
Peter has developed technology transition plans for clients served by these companies, including GE, American Express, MasterCard and American Airlines-Sabre. In addition to numerous articles and professional papers, he is an author of twelve landmark books. Peter has delivered keynote talks and papers to professional conferences in America, Austria, Australia, Canada, China, The Netherlands, South Africa, Japan, United Arab Emirates, Saudi Arabia, Egypt, Bahrain, Germany, Britain, Italy and France. www.peterfingar.com