The Current Deep Economic Crisis Marks a Great Transition.
This fascinating new book tells you about the current crisis,
its origins, and what's behind today's headlines:
A cleanup before a grand new age starts.

With this crisis, unlike the one of the 1980s,
we can really say goodbye to the 20th century.
This crisis offers tremendous new opportunities
for anyone who wants to recognize them.
In this insightful and inspiring book,
renowned futurologist, Adjiedj Bakas, leads you through,
and then out of, the New Great Depression of the 21st century.
_________________________________________________
The current economic crisis marks the end of an era, and the start of a new one. It is the 5th major crisis in 200 years' time. All of them occurred at the transition from one era to the next.
The Chinese phrase for crisis consists of two words danger and opportunity. The 1930s may have been a time of deep economic crisis and mass unemployment, yet in those days the Kennedys made their fortunes, art deco was born and the radio, car, and telephone grew to be so much in demand that great new industries emerged out of the ashes of the crisis. During the major economic crisis of the 1980s the personal computer, mobile phone and Internet were born and developed into major new industries.
During the current crisis we finally say goodbye to the 20th century
and transit into the new, post-material economy ...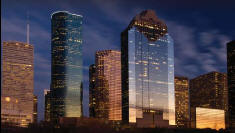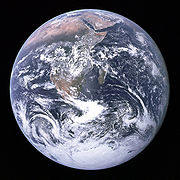 ... with new economic pillars and the mixture with artificial intelligence, in the so-called "cloud." This transition period offers tremendous opportunities!
In Beyond the Crisis, Bakas explains the natural flow of the economy with ups and downs. He envisions Boom after Doom, yet a totally different kind of Boom than we used to know. This insightful, inspiring book really helps you through the most severe crisis of our lifetime.


Truly inspiring books by a truly inspiring man.
--Jesse Jackson, CEO of the Union of Afro-American Universities in the USA

Adjiedj Bakas is a fascinating speaker!
--Stedman Graham,NYT-bestselling author of You Can Make It Happen.

Adjiedj Bakas is someone who is thinking imaginatively about
what the future might hold.
--Ian Stewart, Chief Economist of Deloitte

Adjiedj Bakas presents you a masterly written book here.
--Nout Wellink, Chairman of the Basel Committee on Banking Supervision

He explores several plausible scenario's in this insightful book. --Gerrit Zalm

Press Voices

Adjiedj is one of the world's best speakers. --Penthouse

A much needed optimist! --BBC

An inspiring man! --CNN

Adjiedj is optimistic. --The Guardian

Adjiedj is an ebullient man. --Bloomberg TV

Adjiedj is a true citizen of the world. --Times of India

Adjiedj is a very inspirational speaker. --Shanghai Daily

Adjiedj is a wise and creative man. --Elle

Adjiedj is a very provocative man. --TV2 Denmark
Adjiedj Bakas is a natural born storyteller. --Suddeutsche Zeitung, Germany

Futurologist ADJIEDJ BAKAS researches economical, technological, cultural and spiritual trends all over the world. With roots in three continents, he is truly a global citizen, a man of today's fast moving world. His books are sold in more than 40 countries, in several languages. Worldwide he has sold more than 500,000 copies of his books, and he appears frequently in the media. His ability to explain complicated matters and issues in normal language for large audiences is widely appreciated. His ability to bridge several specialisms is unique. He is the first author worldwide to combine economical, technological, political and astrological trends in this unique book about the current crisis and the way out of the mess. He may be provocative. "Detroit can only be saved and renewed, if it goes bankrupt first. Stop the bailout," is an example of his sayings. His books are used at universities, among government officials and within most industries. He lectures for universities, companies and governments. He is considered to be:
enthusiastic--Pepsi; engaging--Apple; fabulous--Lexus; wise--IBM;
enthusiastic--Air France KLM; positive--Easyjet; visionary--ABN AMRO Bank;
provocative--ING Bank; authentic--Toyota; an asset--Rabobank;
meaningful--Ernst&Young; visionary--Deloitte; very good--KPMG;
passionate--Shell; honorable--Toyota; very intelligent--Raffles Hotel Grp.;
stimulating--BT; and timeless--Microsoft.